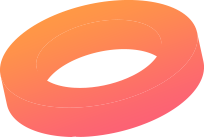 Broadband9 had outlined to our team their targets and aims with our Marketing services and together we created a plan on how we could accurately achieve and monitor these goals. We discussed their campaign in detail, focusing on one of their set services, Web Hosting. This campaign included Social Media and PPC, along with SEO. Speaking with their Managing Director, Muhammad Ibrahim, we decided to lay out a plan that consisted of daily Socials, an Office photography session, a keyword analysis and PPC. The content produced was engaging and in line with the decided Key words, chosen service and included attractive images to increase community engagement. 
As a result, the Socials began to see a rise in Followers, engagement, reach and impressions. This began to reflect in sales after a few weeks working for Broadband9, one post even created a number of calls that lead to sales. However, Social Media is the 'long game' which is why we recommend marketing with Social Media and PPC to create a balance. We suggested to Broadband9 that we could boost a post that had been doing well organically, in turn boosting reach and creating more sales at a quicker rate. 
Step 01
Create a clear plan
Working together, the Shire Marketing and Broadband9 teams created a plan that would work effectively and boost sales. A target audience, keywords and campaign focus was agreed upon during the initial campaign strategy meeting. This gave the Shire Marketing team a clear outlook on what to target and create, providing Broadband9 with engaging content and boosted SEO. 
Step 02
Put the plan into action
Talk is cheap, saying you're going to do create results is much different to actually putting the campaign strategy into action and creating the results. Therefore, our Marketing team got to work as soon as we said go! 
Social Media content was laid out, images were curated and taken and key words were outlined. Our team took note of the insights at the start and kept track of their weekly results, creating a monthly report for Broadband9. 
Step 03
Finally, Get the Result
After a month of working with Broadband9, our team presented the monthly report of what we'd managed for their company. In the space of a month our team had increased following, engagement, reach and impressions across all platforms for Broadband9. As a result, the company saw an increase in enquiries and sales. 
Interested in our
services?